24 hours later and it still seems that yesterdays match must have been a dream. A dream concocted by an imagination starved of England success at the highest levels of one day cricket. Just four years ago England crashed out at the group stages of this tournament and began an ambitious and deliberate march towards the highs of yesterday.
Overnight rain forced the covers on for a little longer than expected, delaying what in hindsight would look a great toss to lose. The damp conditions would likely make the opening overs difficult to navigate but the dry surface underneath may make batting difficult later on. New Zealand's captain Kane Williamson weighed all the factors and elected to bat first. Runs on the board had been the dominant currency at this years tournament and the Kiwi's were hoping that would continue.
Englands attack looked sharp early once again and a wonderful spell from Liam Plunkett in the middle overs removed the captain Williamson as well as a dangerously poised Henry Nicholls. New Zealand's potential total was starting to look less than impressive but the difficulty with which the kiwi bats were scoring was a sign of things to come later in the contest. Some late runs from Neesham and de Grandhomme and far too many extras from England brought the total to 241. Not a daunting number for an England lineup buoyed from their semi-final victory but finals tend to produce surprises and this one would be no different.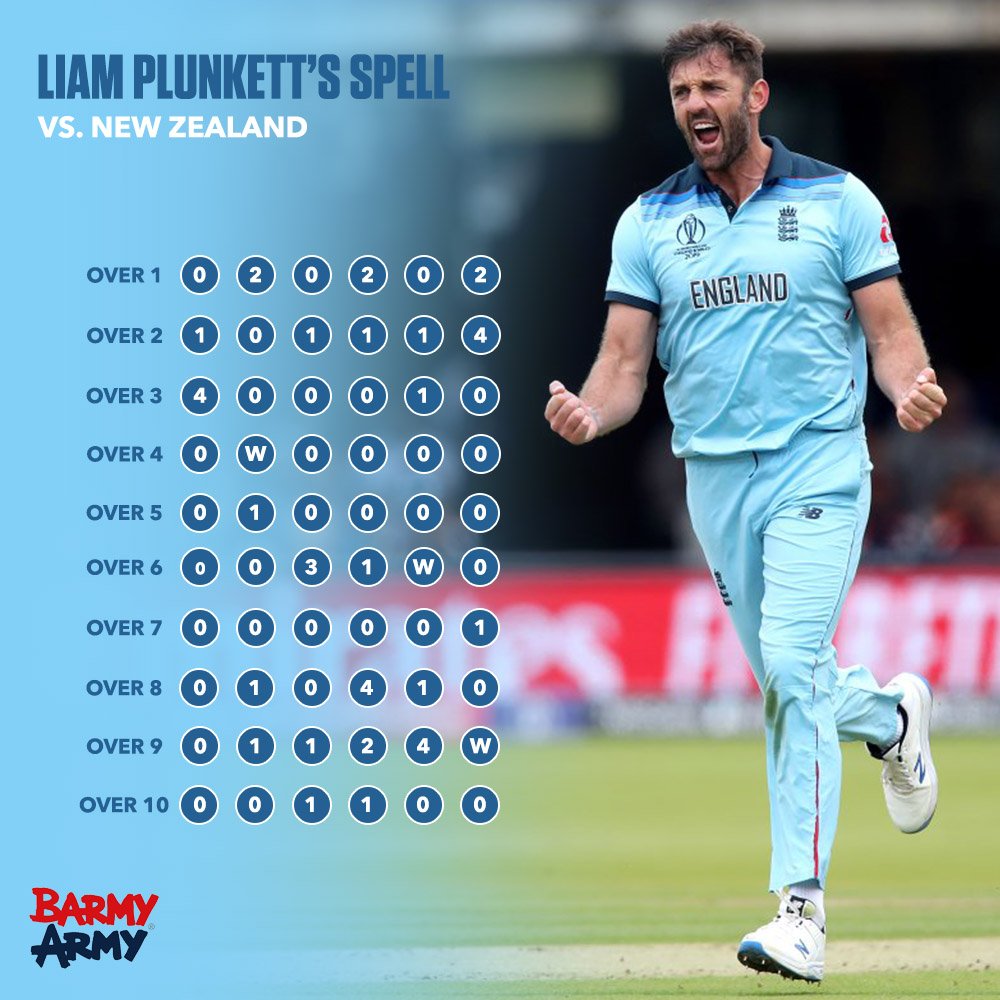 England came out to bat and it was immediately obvious this wouldn't be easy. Each ball that sailed past the outside edge triggered memories of past collapses. I could't cope with another, not today. Finally the ball did find the bat of Jason Roy but only the edge and flew through to the keeper. Not too long later, with pressure building, the so often composed Joe Root took a wild swing at a length ball and got nothing but air. Two balls later he chased a wide one and only managed to nick it for an easy catch behind the stumps. His ugly effort of 7 from 30 came to an appropriately ugly end.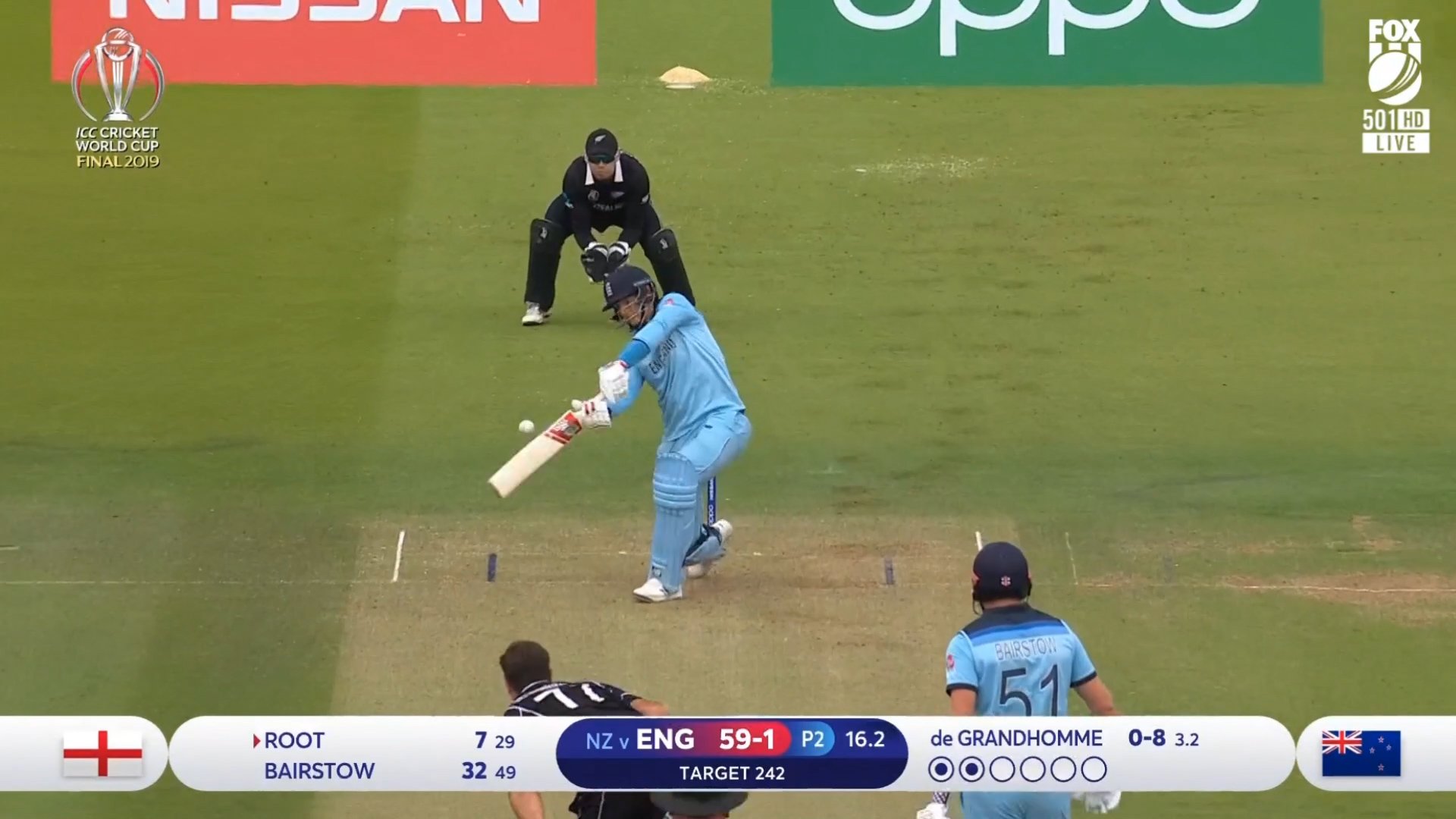 As appears to tradition of late Eoin Morgan contributed absolutely nothing with the bat and left for 9 shortly after Bairstow dragged one on to his stumps for 36. England were teetering at 86/4 and things looked a little bleak.
Bring on our saviours Ben Stokes and Jos Butler. A desperately need partnership from the only two men who seemed to be able to time the ball on this wicket settled the ever creaking ship. This would however prove to be the start of an emotional roller coaster the like of which I cannot remember ever being part of during a Cricket Match. Butler and Stokes would take the total to nearly 200 before Butler was caught in the deep. The quick wicket of Chris Woakes shortly after left it patently obvious that if England were going to win this it would be up to Ben Stokes to do it.
The task was 22 runs from 9 balls when Stokes swung hard at one sending it high into the air towards long on. With the fielder getting set underneath it, the ball and Englands hopes with it were gobbled up by the hands of Trent Boult but he'd lost his bearings. He was much closer to the boundary line than he must have thought and with one backwards step he made contact with the rope. It was 6 runs to England and we had a chance again.
When compared to that split second when all was seemingly lost, 16 from 8 sounded possible. The 8th from last ball resulted in a single whilst the 7th from last sent Jofra Archer back to the dressing room. It was to be 15 runs from the last over. 6 balls, 15 runs, world cup victory. At this point Stokes was out on his feet in fact he was on one knee when he sent the 4th from last ball sailing into the stands for a maximum. 9 needed from 3. Doable, but England would need some luck. Cue the moment my heart just about exploded from my chest.
I knew the rules. I knew it was going to go down as 6 runs and I still couldn't believe it. The New Zealand team were understandably stunned and suddenly this was England game to go and win. Some sharp fielding of the final two deliveries left England all out and the scores tied.
We would have a Super Over.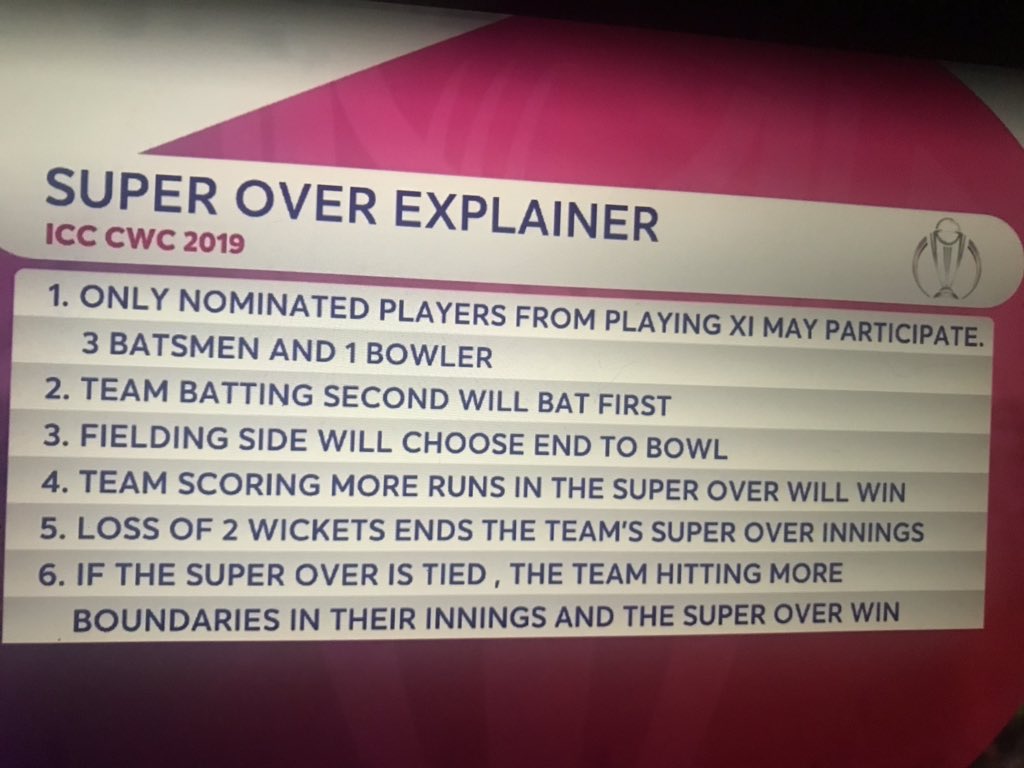 Englands effort included a boundary a piece for Butler and Stokes and ended with 15 runs. For New Zealand it would a score of 16 to lift the trophy. At this point I think the best way to re live that final over is just to watch it
What an unbelievable game of Cricket. We will likely never see one like it ever again and certainly not in a World Cup final. New Zealand will be devastated and quite rightly will feel the didn't get the rub of the green in the big moments. For England, it's monumental. To win a World Cup at home at Lords in that fashion, simply unreal. I've said it before and I'll say it again. If you don't like sports you are dead inside. Take every book, play, movie, concert you name it any entertainment on any kind and you will never show me something that gave me the range of emotions I went through yesterday. Nothing else has a nation on the edge of their seats bound together by the fact that nobody knows what is going to happen next. This win will go down in history and will hopefully inspire the cricketers of tomorrow to through on the pads. I mean just look at this image. Who wouldn't want to be a part of this.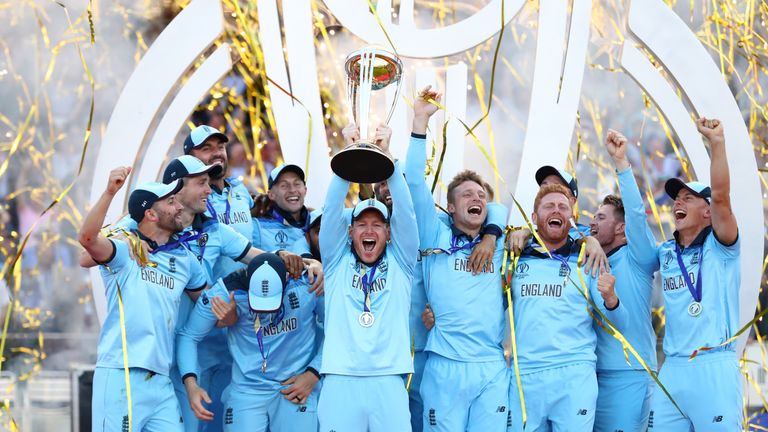 A special mention has to go out to Ben Stokes. He's been through a bit of late and to step up in that moment drop his you know whats on the table and refuse to let England lose that match. Special, special stuff.
On to India 2023! Defending champions sure has a ring to it.